Japanese full-body massage, is a therapeutic treatment for individuals who feel uncomfortable, have muscular discomfort, or need to ease other medical issues.
The pressure points on the human body are the focus of this Japanese full-body massage method, which addresses various conditions. It is also called Shiatsu. These fundamental shiatsu massage methods may positively impact a person's mental and emotional health by skillfully manipulating the body's soft tissues. 
What is a Japanese massage?
Japanese massage, also known as acupressure massage or shiatsu massage, is a kind of alternative treatment with roots in acupuncture, oriental massage, and conventional Chinese medicine. By fostering the relationship between the body and the mind, it seeks to encourage wellness and relaxation.
As with many other types of Eastern medicine, working with the complete person rather than simply treating specific symptoms is the goal. The patient and the massage therapist collaborate to design a session specifically catered to their requirements.
What is Japanese Full Body Massage?
Japanese full-body massage, called Anma massage, is a therapeutic technique rooted in traditional Chinese medicine. This kind of massage aims to enhance physical and emotional wellness by boosting the body's intrinsic healing ability. At Vegas Top Massage, the client remains fully dressed, and no oils or lotions are used while conducting a Japanese full-body massage.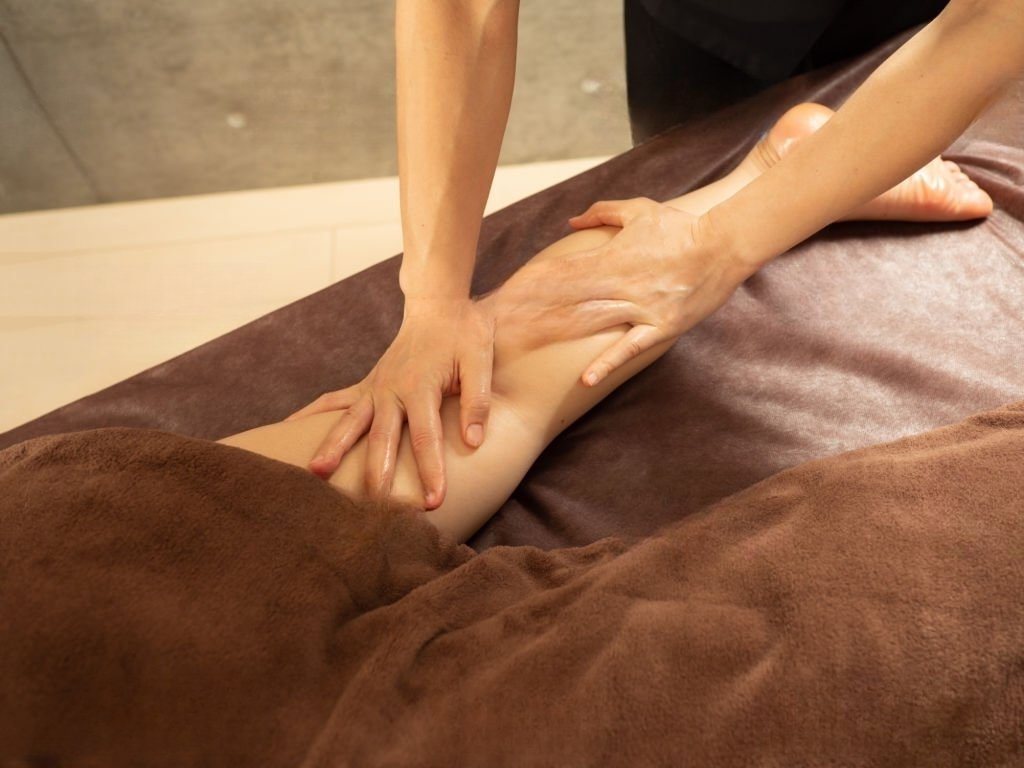 Benefits of Japan Massage
Japanese full-body massage has a wide range of advantages. All of these advantages focus on how beneficial and beautiful massages are. Because of this, you will choose a massage based on the advantages you want. Japanese full-body massage therapy will decrease tension and help you feel calm and focused. 
Manage Depression and Anxiety
Cortisol, a stress hormone, is often reduced by Japanese full-body massage. It then increases serotonin and dopamine synthesis. As a result, it relieves stress and improves mood, makes you happy, and lowers your blood pressure.
Ease Pain
Back pain affects so many individuals at different times in their lives. A Japanese full-body massage is among the most excellent methods to ease pain and stiffness. The range of motion is significantly increased by this therapy as well. Additionally, it benefits other powerful therapies like yoga, physical activity, acupuncture, and pharmaceuticals.
Improves Sleep
Most people fall asleep on the massage table for a valid cause. The brain waves known as delta waves, which are associated with deep sleep, are increased by the activity during Japanese full-body massage. 
Boosts Immunity
Additionally, Japanese full-body massage is particularly efficient in boosting immune system performance. Japanese massage lowers cortisol, which kills natural killer cells and strengthens the body's immune system.
Beat PMS
PMS symptoms, including cravings, mood swings, and bloating, are reduced by massages. All of them are effective in improving how the body works.
Prolongs the Youthful Glow
Increased blood flow during a full-body massage promotes cells of the body to expel toxins and lets nutrients enter. The hair and body's complexion are greatly improved by routine massage.
Eases Pregnancy Pain
The Japanese full-body massage will benefit you if you are pregnant. Regular prenatal massages are a smart idea since they reduce discomfort and speed up and facilitate labour. 
Japanese Full-Body Massage at Vegas Top Massage
Japanese full-body massage is excellent for relaxation, discomfort, better circulation, immunity, and sleep. Shiatsu, kneading, tapping, stretching, and deep tissue massage are all part of a holistic approach to body and mind healing via touch.
For best results, choose a Japanese full-body massage practitioner. Dress comfortably and communicate with your therapist to enjoy therapy.
Vegas Top Massage offers the most outstanding Japanese massage. Our qualified therapists provide traditional Japanese full-body massage methods, including shiatsu, deep tissue massage, and stretching. Vegas Top Massage is committed to providing excellent client service and massages.