A Vegas Outcall Massage service could be what you need if you're in Las Vegas and need time to unwind and relax. What are outcall massage services, what are their benefits, how do you pick the correct service, and what can you expect during your session? This comprehensive guide to Vegas Outcall massage services will answer all these questions and more.
What is Vegas Outcall Massage?
Professional massage therapists from Vegas Outcall Massage will come to your hotel or house, saving you the trouble of getting to and from a massage parlor. Visitors to Las Vegas who seek a quiet, stress-free way to unwind at their convenience are increasingly turning to outcall massage services.
Benefits of Outcall Massage
There are many advantages to getting a Vegas Outcall Massage, such as:
Outcall massage services are convenient since they eliminate the need for you to find transportation to and from a spa or massage parlor.
Some people would instead get a massage in the comfort of their home, and outcall massage services make that possible.
Personalization: Massages performed by mobile massage therapists can be tailored to the client's specific tastes and demands.
Home massages are often more effective since the recipient is more likely to be relaxed and at ease in their environment.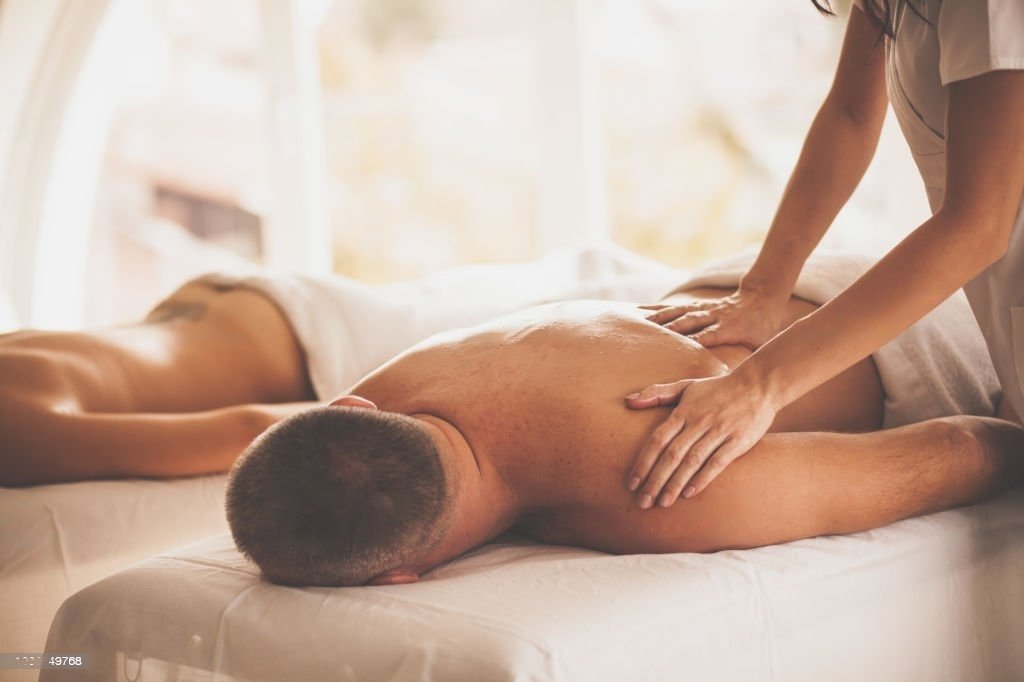 Types of Outcall Massage
There are many different kinds of massages available through Vegas Outcall Massage services.
Swedish massage is characterized by light to moderate pressure, slow strokes, and emphasis on relaxation techniques, including kneading and circular movements to alleviate muscle tension.
A deep tissue massage aims to alleviate chronic muscle pain and tension by working the deeper layers of muscle.
A sports massage aims to reduce the risk of injury and speed up the healing process after strenuous exercise or competition.
A couples massage is given to two persons simultaneously, usually in the same room.
What to Expect During Your Session
Your Vegas Outcall Massage therapist will bring a massage table, sheets, and oils to your home or office for your outcall treatment. Before beginning the massage, they will inquire as to your specific preferences and needs.
The therapist will use various techniques to ease your muscle tension and put you at ease so you can look forward to a calm and peaceful session. The average session length is 60–90 minutes, following which the therapist will dismantle their station and go.
Safety Considerations for Outcall Massage
Here are some things to keep in mind to get the most out of your Vegas Outcall Massage:
Make sure there's enough room for the massage table and that the room is clean and uncluttered before you begin. Shut off the TV and put away your cell phone.
Outfit yourself easily: Dress in loose, movable apparel that won't restrict movement.
Get your needs across: Tell the masseuse how much pressure you like, if there are any trouble spots, and if you have any injuries or health issues that require special care.
Relax: Clear your mind and unwind as the therapist works their magic. To further aid in the relaxation process, put on some soothing music.
Conclusion
A professional Vegas Outcall Massage can be enjoyed in the privacy of your own home with the help of Vegas's many outcall massage providers. The convenience of an outcall massage service makes it ideal for both post-work relaxation and holiday self-care. Why not book an outcall massage in Las Vegas today for the ultimate in stress relief?
Do you need a break from your stressful life? Do you wish you could unwind with a massage but simply don't have the time to go to a spa? The greatest outcall massage services can be found at Mulan Massages.